Document Digitization & Digital Transformation Services
DRC provides a seamless turnkey digital transformation solution for legacy records including file de-location, secure transport, scanning, storage plus digital on-line access to information. DRC manages the intake of documents in a seamless process, picking up new files and file updates, delivering a complete & intergrated digital view of all files. Client content is securely managed in DRC's private cloud as a defacto permanent solution, or in support of complex on-prem Enterprise Content Management (ECM) solutions.
ENTERPRISE DOCUMENT & RECORDS MANAGEMENT
DRC helps customers transition from paper-based filing systems to ECM (Enterprise Content Management) solutions by cost-effectively de-locating large paper file collections to DRC's secure records storage facility employing DRC's stringent chain-of-custody process, while constantly updating file collections with new customer records in preparation for scanning and long term storage. Large volumes of back-file records are identified and enriched with key data. Day-forward content is cataloged in a detailed document management system, ensuring 100% integrity whether or not all documents are digitized. DRC delivers secure on-line access to digitized content and facilitates the seamless transition of data and images into client ECM or vendor cloud solutions once ready for production.
COMPLIANT DOCUMENT DIGITIZATION
DRC is a Certified CGSB (Canadian General Standards Board) service provider delivering compliant document digitization services for producing authentic and reliable digital images for use as original records, enabling the destruction of original documents. Customer records stored during conversion in a secure climate controlled storage facility accessible by authorized personnel while the facility and employees are security cleared by Federal Government to the level of Protected B for Document Safeguarding. Extensive metadata and process control data ensures accuracy, authenticity, reliability and compliance.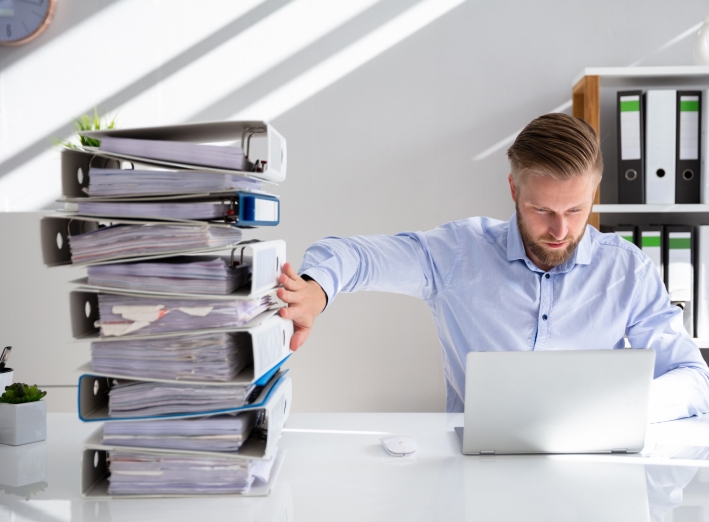 DRC provides file inventory management and reconciliation of paper and digital files, simplified portal access for day-to-day document requests and ingestion of new documents into physical and digital file systems. DRC delivers access to documents throughout the digitization process (during work-in-process) enabling customers to seamlessly manage day-to-day requests for documents during long-term complex migrations.
Management and Audit Capabilities
Management and Audit capabilities are the backbone of a compliant conversion solution. Extensive management views of file activity and audit trails enable records and project managers to exercise unparalleled oversight into conversion processes and transition into digital document and records management. Now customers can understand the composition of their entire filing system, the pattern of their daily retrieval activity and who has accessed critical files.
Trusted Services
DRC is a proven Canadian provider of document imaging services to Canadian Federal, Provincial and Municipal government departments and agencies.