Efficiency
With increased workloads and the same or fewer resources, companies must rely increasingly on their level of productivity and effectiveness to compete and get the job done.
As meaningful differences between products and services continue to diminish or leapfrog one another, companies must rely increasingly on their level of service and responsiveness to entrench customer loyalty.
BUSINESSES MUST RAISE THE BAR ON THE LEVEL OF CUSTOMER SERVICE
Need to respond to customers in a single phone call with all relevant information in a format the customer understands
Eliminate redundant filing infrastructures that serve departmental requirements only leading to duplicate processes and increasing the risk of error
Reduce write-offs and short payments in B2B environments by offering rapid dispute resolution and validation of service delivery before closing the books at the end of the month
DRC DELIVERS SUPERIOR CUSTOMER SERVICE AND EFFICIENCY
Scan and digitize paper-based contracts, purchase orders and invoices by scanning and indexing paper files into digital format linking them with in-house legacy and ERP systems
Automatically store electronically created invoices directly into a secure document management solution using DRC-ifile solution, eliminating the need to re-print and re-scan invoices
Provide immediate (7X24) access to invoices and related documents using the DRC-ifile turnkey solution for Customer Service
Destroy massive volumes of paper-based records by backing up digitally scanned documents using DRC Digital Preservation solution for secure and legally compliant archiving of documents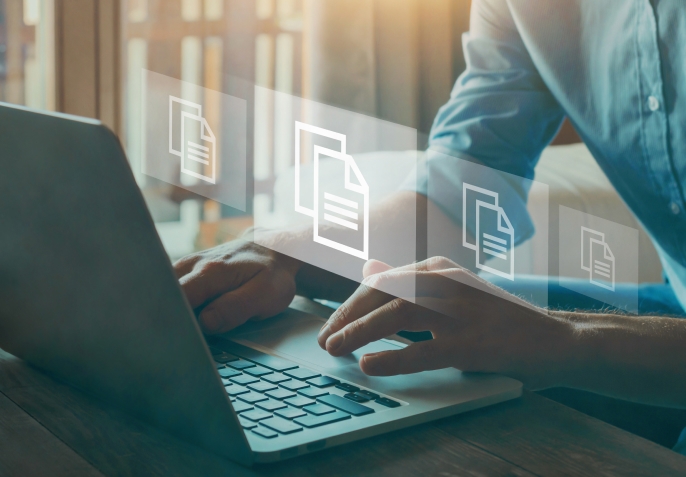 DRC WILL GIVE YOU A STRATEGIC COMPETITIVE ADVANTAGE
DRC repurposes legacy paper & microfilm content to high-resolution searchable PDF digital images
Superior responsiveness and customer service integration of structured data (your corporate systems) and unstructured content (your documents)
Reduced write-offs from short payments and increased cash flow
Elimination of redundancy, waste and error created by disparate multiple filing systems
Trusted Services
DRC is a proven Canadian provider of document imaging services to Canadian Federal, Provincial and Municipal government departments and agencies.